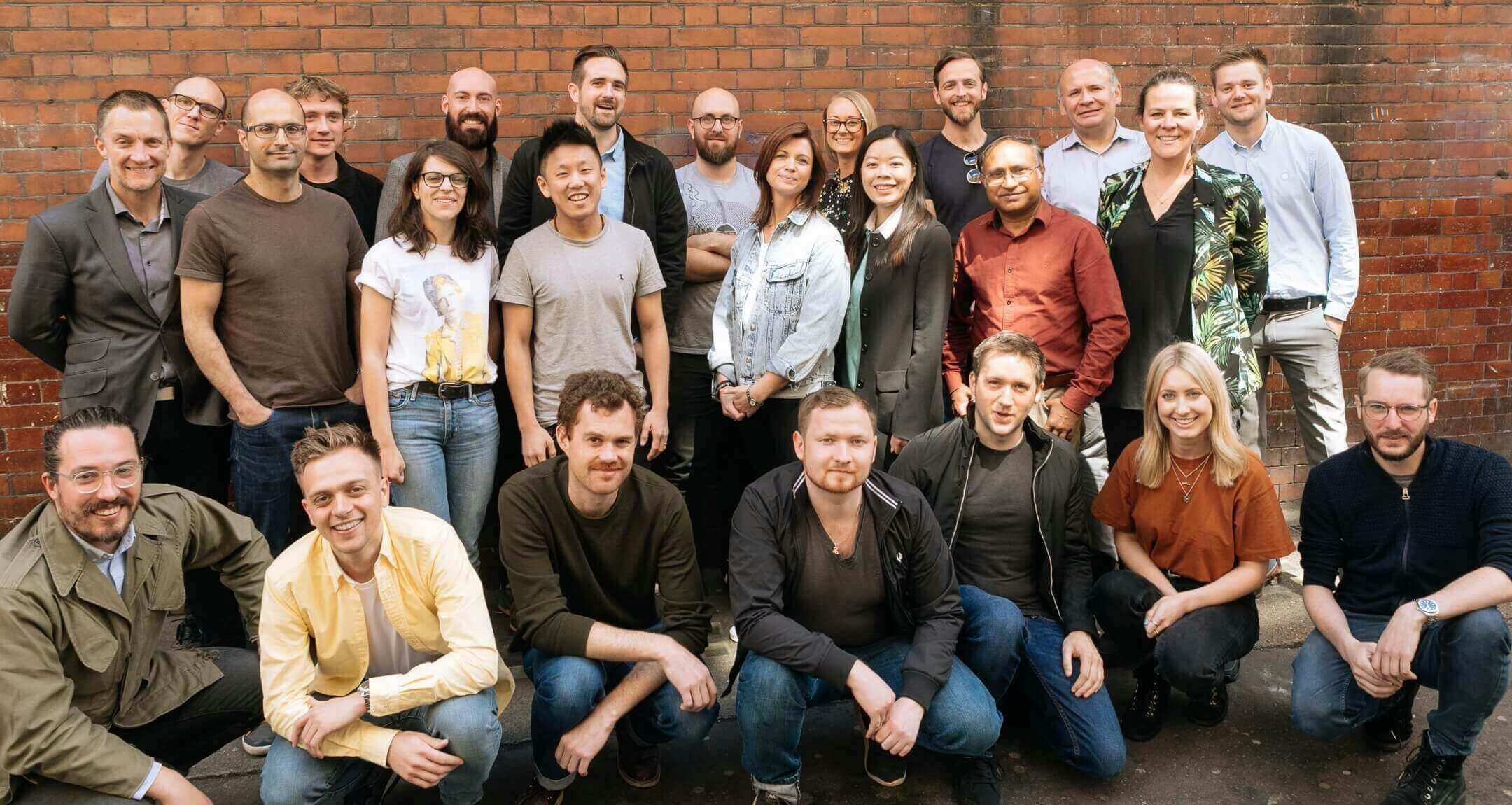 About us
buzzvault is an award winning InsurTech bringing the benefits of technology to the outdated world of home insurance. We're regulated by the FCA and backed by White Mountains Insurance Group, one of the worlds' leading investors listed on the New York Stock Exchange. 
We think that customers have been accepting inaccurate, expensive and inadequate insurance for too long, not to mention long and stressful claims processes, and we're tired of it. We think you deserve better.
Welcome to the future of insurance.
Underwritten by Munich Re Group, our home insurance policies are truly bespoke and tailored to each customer's needs. With a track record of rapid growth and multi million funding to date, our vision of delivering a secure, data-empowered future for insurance has quickly become a reality.
Becky Downing
CEO & Founder
Darius Medora
CFO & Head of Insurance
Louise Pegg
Marketing Director
Menno Martens
Head of Video Surveying
Our Story
Since 2013, buzzmove, our online price-comparison & booking service for home removals, has helped over 300,000 customers move home. 
And now, buzzvault is transforming home insurance.
buzzvault was born from the personal misfortune of CEO and founder, Becky Downing who arrived home one evening to find that her house had been totally ransacked.
Becky assumed that the insurance policy she had would protect her. But unfortunately, just like 70% of the population, she was under-insured. And for the items that she was covered for, the insurer refused to payout unless she could provide the required receipts. But who keeps a receipt for every item or for vintage, priceless, family heirlooms? This is when she realised that there was a major problem with insurance that needed fixing.
With most insurers, customers are expected to answer over-complicated questions and estimate the worth of their possessions. And because insurers don't know up front what they're insuring, customers must come up with an inventory after they've lost their things if they do need to claim. 
This results in a complete mismatch between what customers expect their insurance to cover and what it covers in reality. Customers are then faced with a poor claims experience, wasting time and money.
So, Becky created buzzvault - the only home insurance that lets you use video technology to quickly and easily document the things you want covered.
Awards & recognitions
buzzvault won $500,000 in the annual Connecticut County VentureClash competition and has secured awards in the Wayra London Accelerator 2013 and the Startup Bootcamp InsurTech 2016.
In May 2018, buzzvault won the highly prestigious DIAmond Award at the Digital Insurance Agenda in Amsterdam.
Becky Downing has won the Emerging Entrepreneur Award 2016 at WCIT and earned a Silver Medal at the Stevie Awards for Women in Business.
Recognised as one of the global 'Top 100 Insurtech firms 2018' by Insurance Post.
Recognised as part of the Disrupt 100.
One the top 11 start-ups to watch by TechCity Insider.

The company has also been nominated in the following awards:
Women in Business – Startup Awards 2016
Best InsurTech Startup – Insurance Post Digital Insurance Awards 2016
Innovation Entrepreneur of the Year – Great British Entrepreneur Awards 2016
Startup Entrepreneur of the Year – Great British Entrepreneur Awards 2016
Young Company of the Year – Amazon Growing Business Awards 2016
Careers at buzzvault
At buzzvault, we know that to do great work you need great people.
That's why our team is made up of amazing professionals and industry experts, all working hard to transform home insurance for the better.
Interested in joining? Click here to view our current vacancies and discover some of our lovely employee perks, including £500 towards personal training courses, a healthcare plan and private medical insurance.